The New (Old) Stuff!
South -Dryve's long lost first recording info on south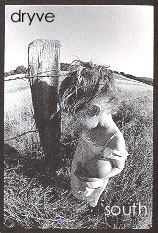 The albums "Thrifty Mr. Kickstar" and "Hum" are now available to purchase by way of downloading. Click here to listen and purchase!
Please check back from time to time as new stuff will be added.
Stuff long forgotten, soon to be resurrected and made available for those who care!!!
.

Home Page - Band History - Current Info - Merchandise - Other Links