Dryve Music and Merchandise
"Hum" is now available for downloading!! Click here to purchase downloads.
"Hum"CD - 10.00
Shirts - 10.00

Hats -10.00

7" vinyl (1995 recording of Nervous/Television -different session than the "Thrifty..." recordings)-2.00

Package deal- 25.00 for all (while supplies last)
To purchase package deal:
If you are interested in the "Thrifty Mr. Kickstar" CD click here.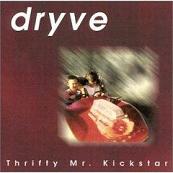 All profits from these sales will go to charities.
The shirts are available in L XL Please specify and the closest size available will be sent . This one and this one in particular.

Home Page - Band History - Current Info - Merchandise - Other Links